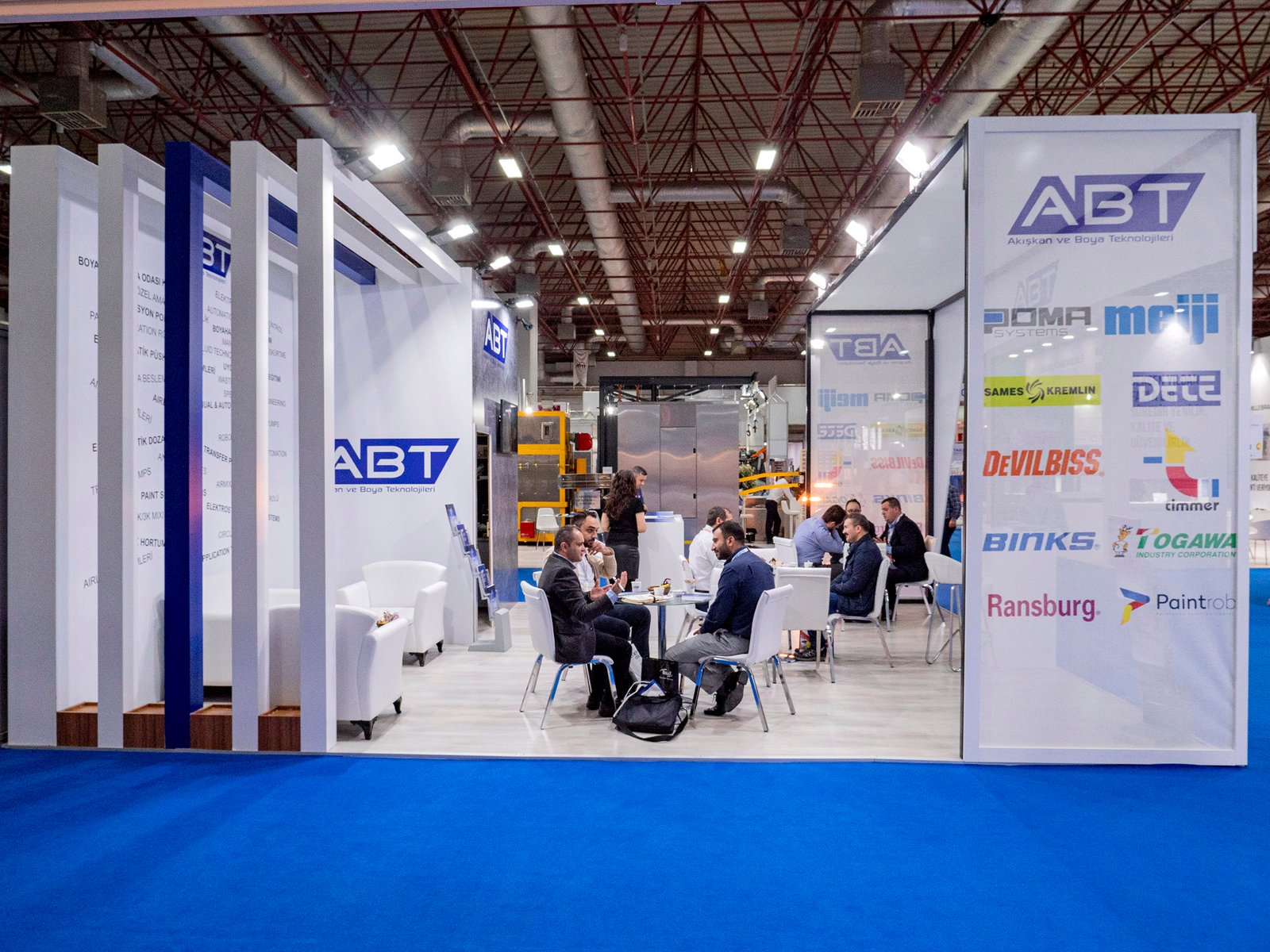 What makes a good exhibition stand?
Exhibition Stand
Over the years we've racked up quite a bit of experience working on some amazing exhibition spaces, whether that's collaborating with an agency, specifier or end-user. Our Modular System can be used to create bespoke, visually stimulating stands that are easy to reconfigure and even easier to install. Below are some essential tips on how to make your stand a success.
What makes a good exhibition stand?
Brief
Always brief your team. Never let anyone turn up to your stand without knowing why they're there and what key points you want to get across at that particular event. It doesn't have to be complicated, but a few key points about your company and the products you're displaying / services you're selling go a long way.
Targets
Set targets. How will you know if it's been a success otherwise? These targets can be anything from amount of visitors to the stand, leads scanned, orders processed – just have something to measure against, or you'll struggle to convince those with the purse strings that it was all worth it.
Follow ups
Follow up those who've been kind enough to let you scan them or hand over their business card or query. If they ask for information, send it as soon as you possibly can. If you don't hear back at first, second, third or fourth time following up – DON'T GIVE UP!! 80% of prospects say "no" four times before they say "yes". The biggest mistake exhibitors make is not realising the gold dust they return home with and leaving leads to go cold, or losing them in transit from the exhibition back to the office…
Ideal Architecture; in our wooden stand applications; We create original designs with products based on chipboard, particle board, lacquer, timber, wood, wooden stand, wooden modular, design, interior architecture, exterior architecture, economic price and quality service agreement.
Wooden Design Stands; wood, iron, gypsum plasterboards using various materials designed and produced wooden stands.
The greatest advantage of Wooden Design Stands is that it is unique and can be designed according to the corporate identity of the customer.
As a result of your wishes and recommendations, wooden stands are designed with the imagination of our designers, wood, iron, etc. is a stand species built from more costly and durable materials.
Wooden Design Stands can be produced for sale on the market.
Ideal Architecture; Maxima stands out with elegance and diversity of the systems. Used aluminum profiles aluminum profiles used in this system compared to other systems, more elegant and expensive. The biggest advantage of this system, as well as chipboard and aluminum windows, tulle, plexiglas, the system modules can be used with a special wood that system is that the most admired by the other on my site.